Last Sunday night, I created a fundraiser raising funds for suicide awareness and prevention.
After seeing local families affected by such tragedy, as well as individuals creating fundraisers raising funds for charities for which they are passionate about supporting and have a connection to, I decided that I wanted to take part and contribute in my own way. As somebody who has seen first hand the impacts of suicide, I wanted to take action.
I was looking for a way to raise funds for the AFSP — the American Foundation for Suicide Prevention.
If you know me personally, you know there are few things I like more than my hair. It's the reason I spend an unfathomable amount of money on hair product, bring a mini-mirror and a (now not-so-secret) comb in my backpack, and run my fingers through my hair several times per hour.
I've had long hair all my life.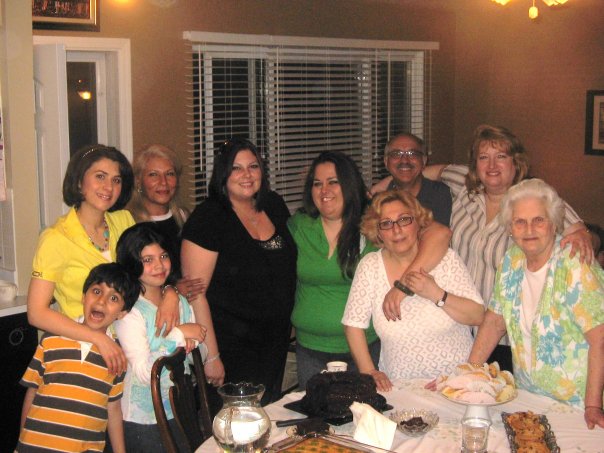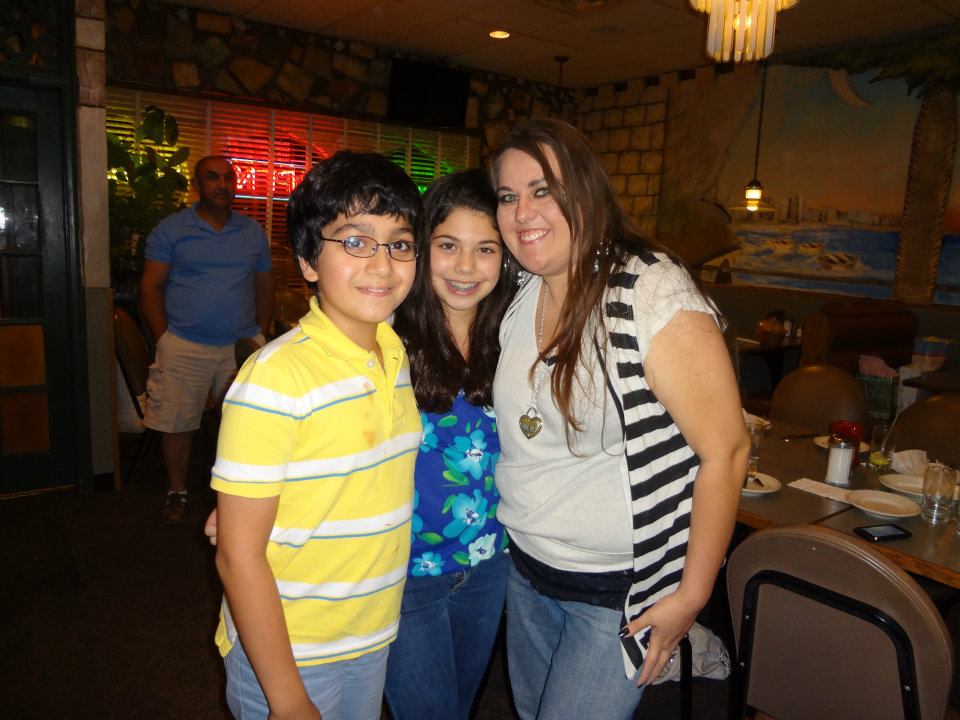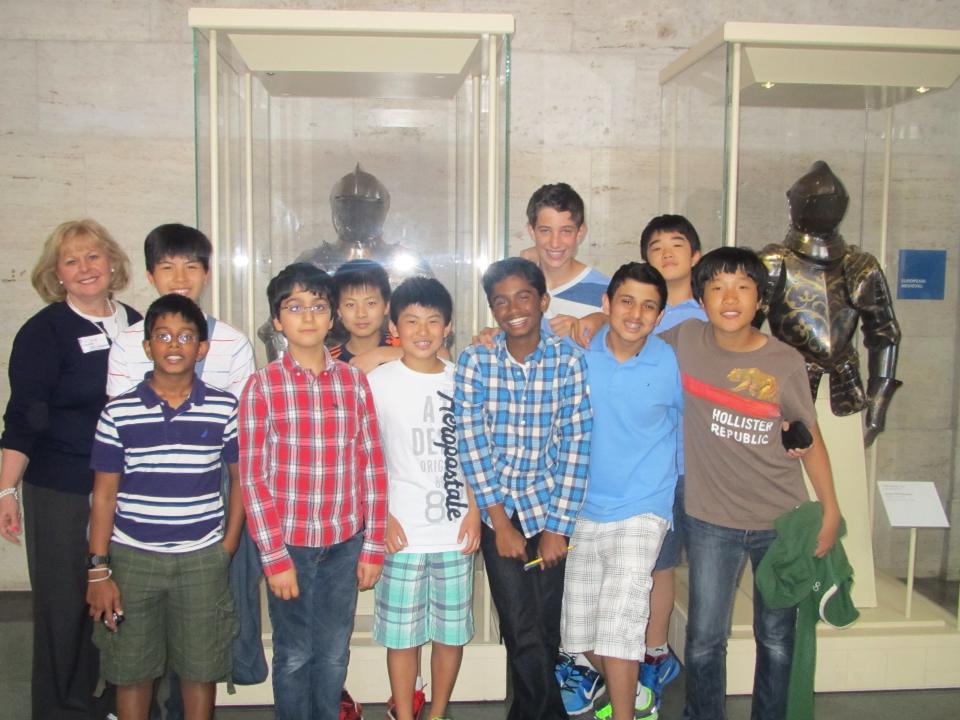 The shortest I had my hair was a short, dark time when I got gum stuck in my hair and panicked, making an evident bald spot in the middle of my head. I got a haircut in an attempt to hide the bald spot, and looking back, it worked pretty well. I purchased hair-growing vitamins from GNC and would take twice the recommended daily dose because I hated the short hair look and it was the shortest I ever went.
It became clear to me that shaving my head was the driving factor I was going to use behind the fundraiser. Plus, it helps that other fundraisers, such as runs or walks, didn't fit me too well (I ran a 14-minute mile in middle school).
So, I put aside everything else that I was doing and created a fundraiser with a goal of $500. To be honest, I wasn't sure that I was going to reach that goal, and was deciding putting a goal of $250.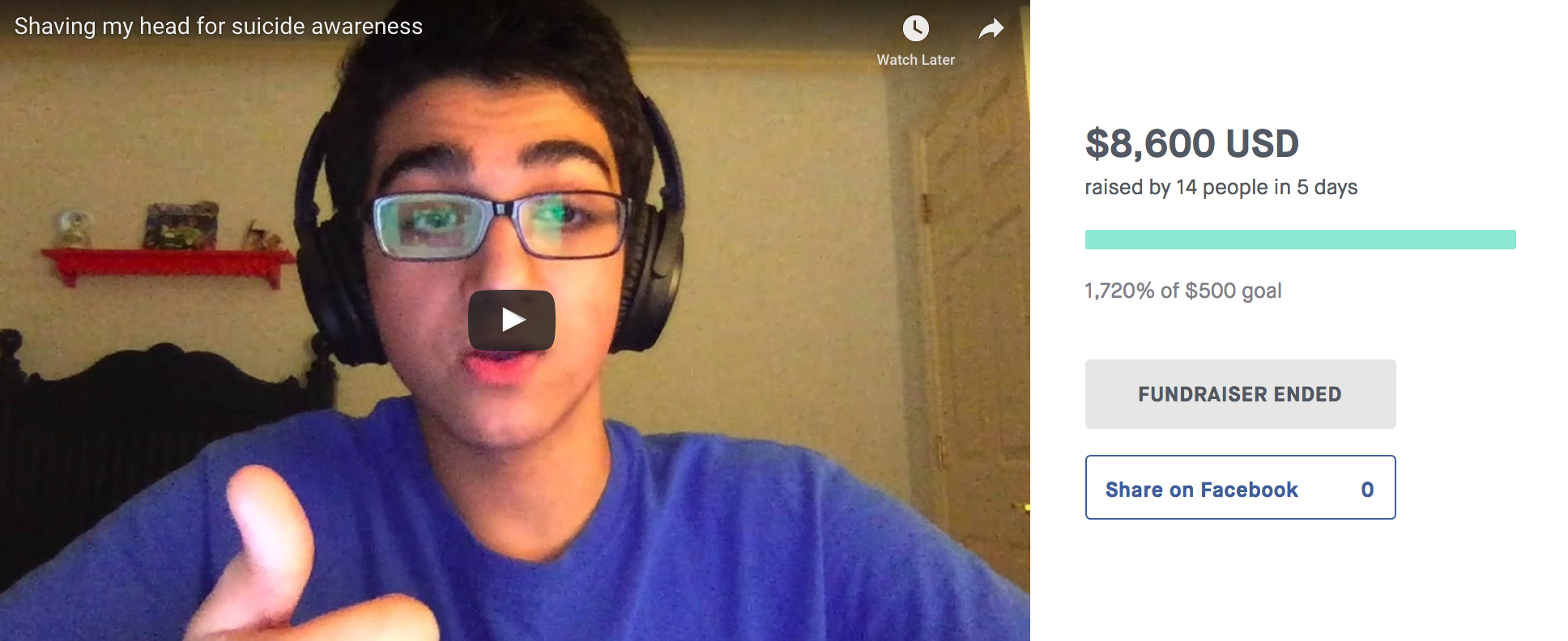 Needless to say, the then-ambitious goal of $500 was not so ambitious after all. 1,720% of the initial goal of $500 was raised, and I have no words but to say that I am so humbled and thankful. I have just returned from shaving my head.
So, what's next?

The next step is to donate the funds to the AFSP. I have submitted a form and am waiting for verification from Generosity.com. When approved, the payment will be disbursed on the week of June 12. As soon as the funds hit my account, a donation, as well as a thank you video will both be recorded live and posted on this page.
Update: June 1, 2017
Generosity.com is making me jump through quite a few more hoops. I submitted my last 4, then they asked me for my full SSN, which I provided. They have now asked for a full passport photo (each of these after a delay after submitting the last piece of information) and will do so, as well as update this post once the funds reach my account and when they are donated.
Update: June 12, 2017
I have finally finished verification. Funds have not been disbursed to my account yet, but I will update this post as soon as they have been.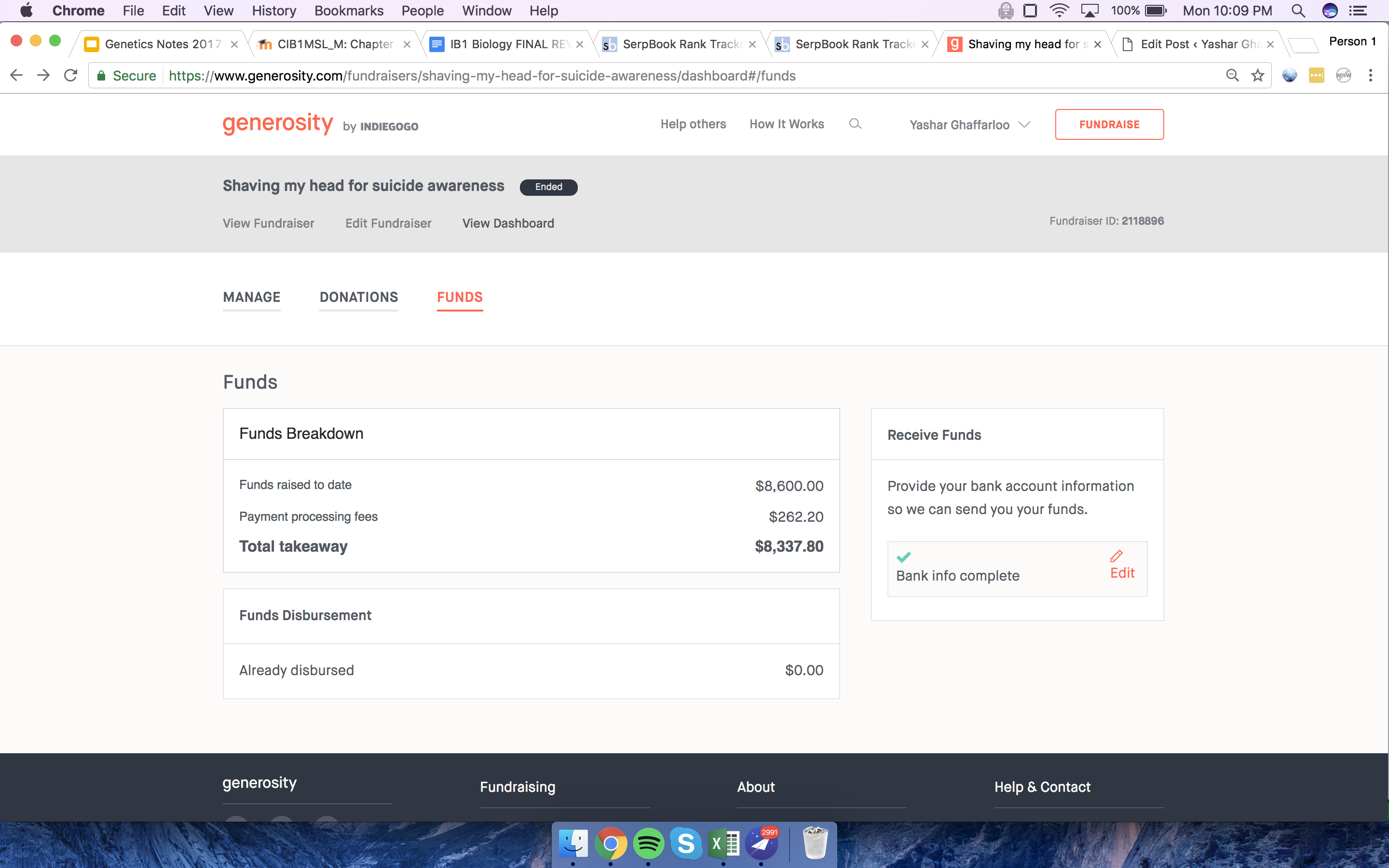 Update: July 12, 2017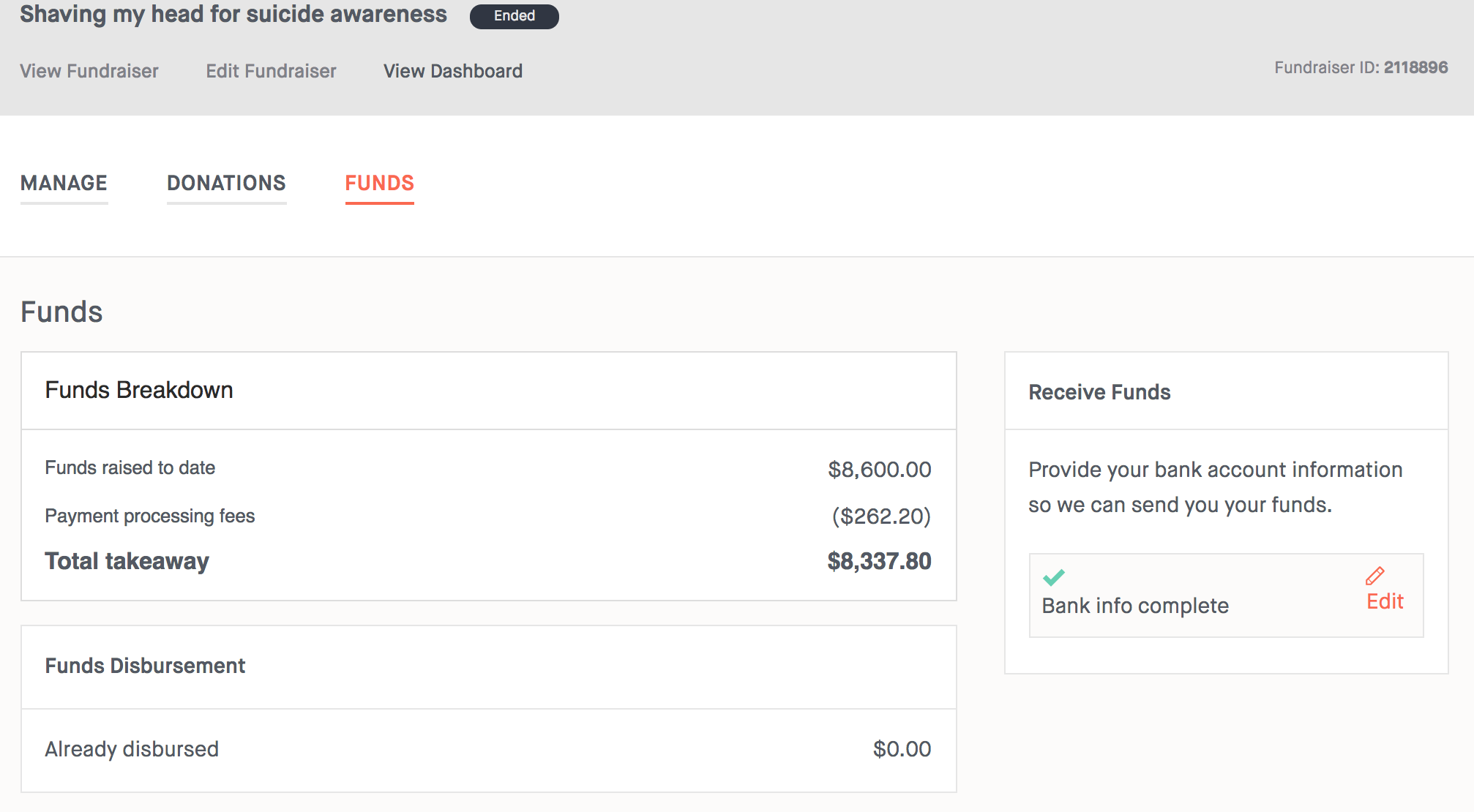 Funds have not yet been disbursed.
Update: August 16, 2017
I have put the AFSP in touch with Generosity.com. Generosity.com will be disbursing funds directly to them. I will update this post accordingly.
Update: October 19, 2017
It's been a rough three months trying to get everything sorted. There has been a lot of back and forth, support tickets, and reaching out to people at Generosity.com and the AFSP. I am glad to say that Generosity.com funds have cleared! Just waiting on a void check from AFSP and Generosity.com will disburse the finally cleared funds. They offered to disburse to my own bank account which I asked them not to, and instead disburse directly to the AFSP.
Here's the ticket history over the past few months:

Just one more step required from the AFSP. Once my contact there sends the requested information on where to send the wire, it will all be sorted. 🙂
Update: October 24, 2017
Funds have been sent from my bank account to the AFSP. Generosity.com support has not been helpful at all in the process. The original plan was to receive the wire to my account and send it to the AFSP. They then required me to send it to the AFSP directly through Generosity.com — perfect, no problems with that. Took 2 months for them to clear that action, and then they ask me to confirm funds will be sent to my account, I tell them no, and then they put the funds on hold pending AFSP account information and then they wire them, saying "sorry" after three months of back and forth that could have been avoided.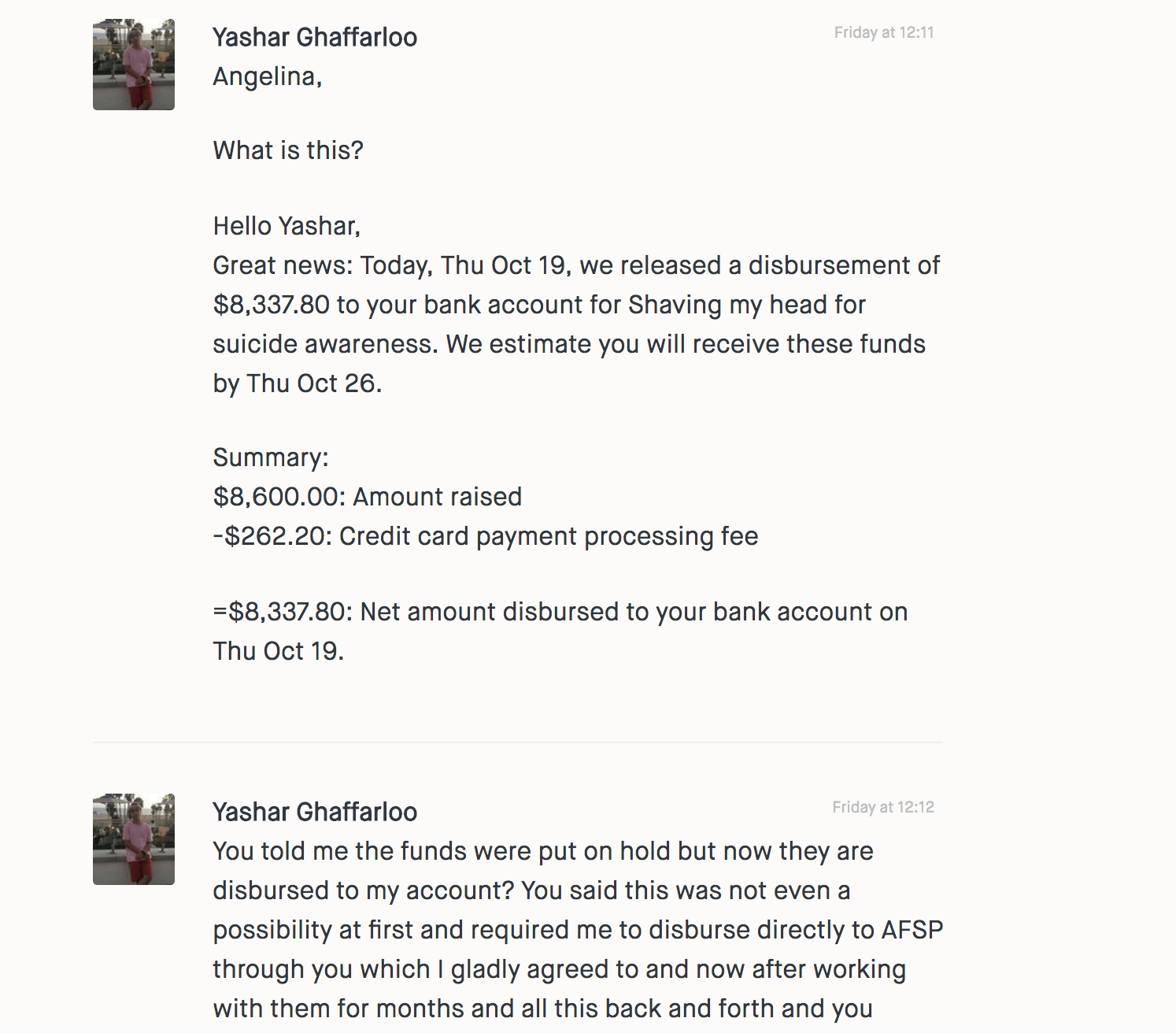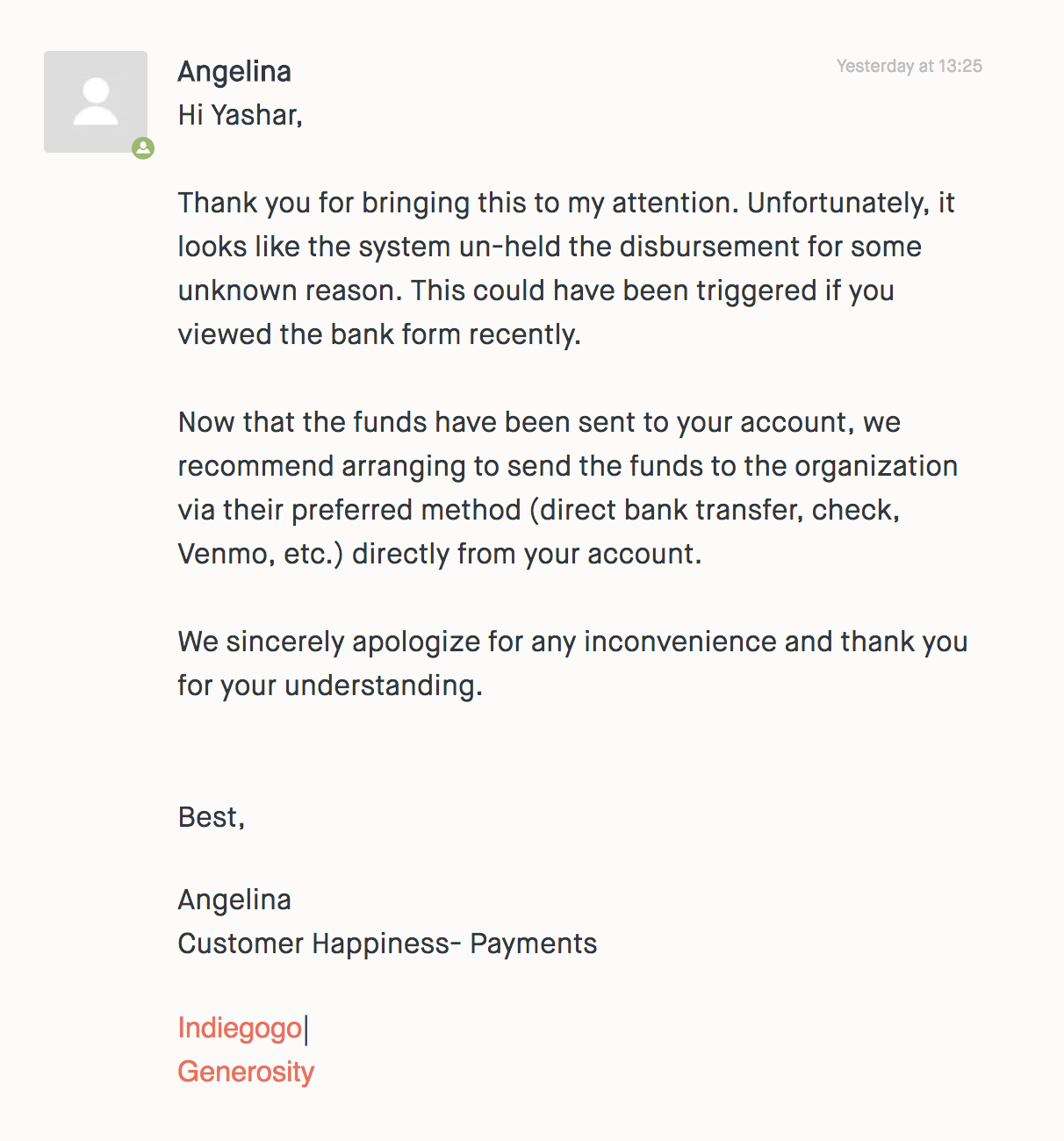 OK, ok.. now that my rant is over, I did send an eCheck of $8,300 to the AFSP just now. ($8,337 is what I received, $35 wire/eCheck fee from Comerica).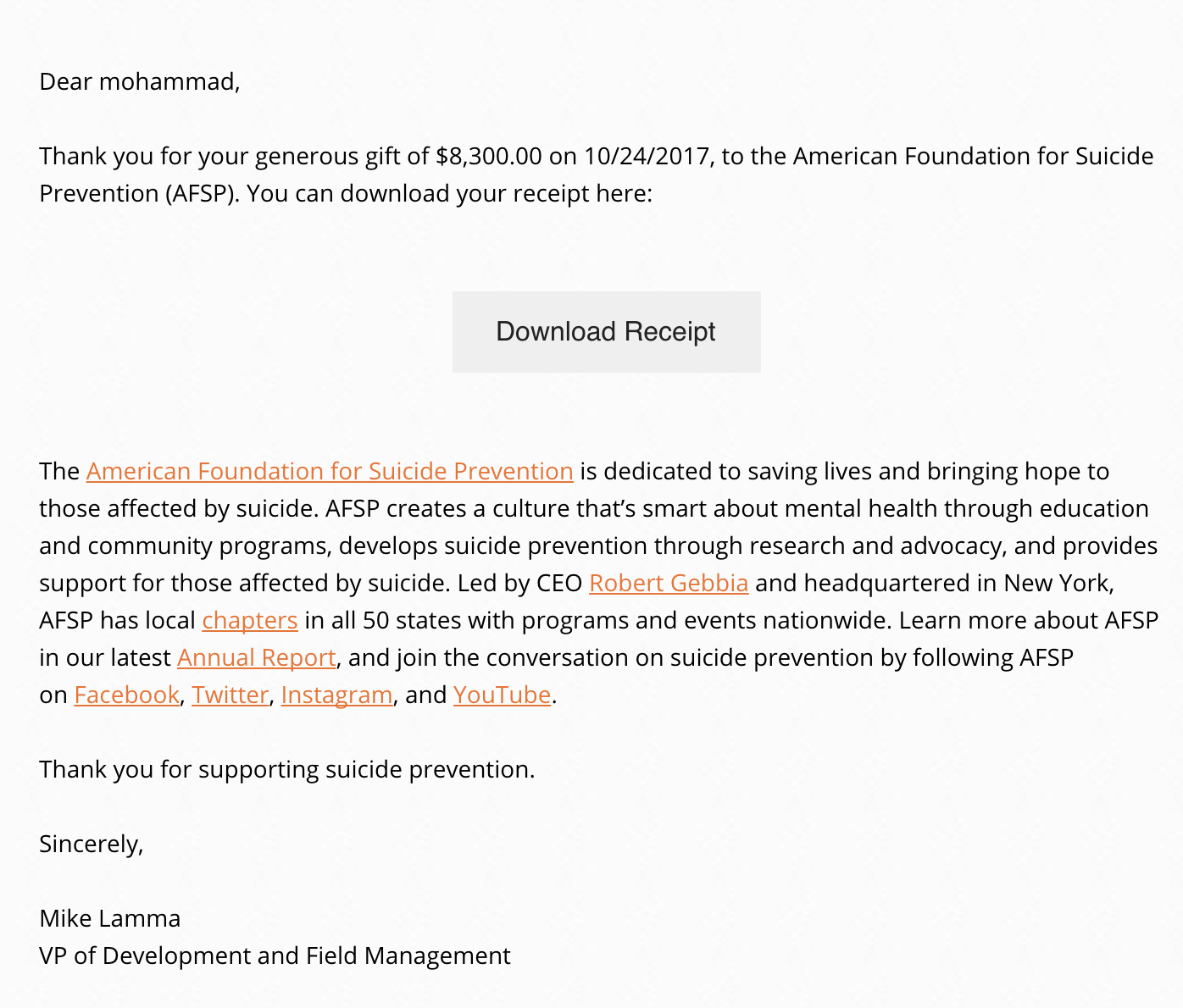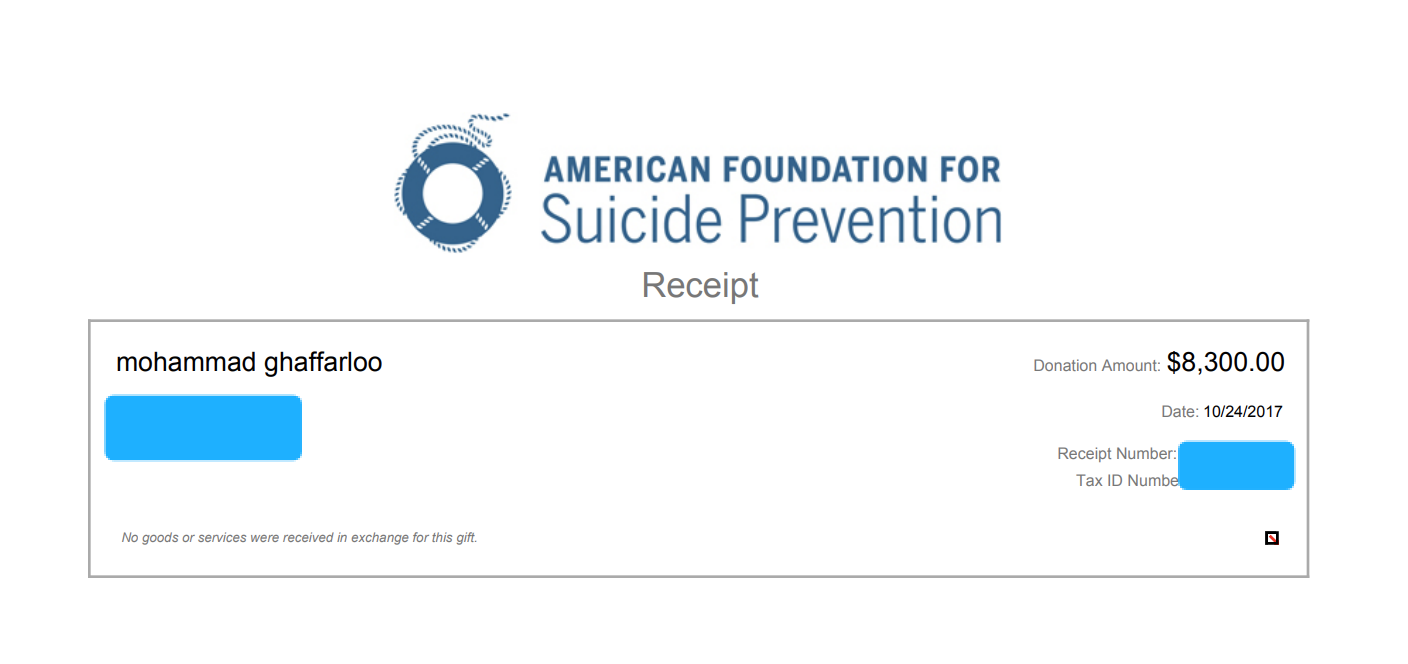 Funds should be there in 3-5 business days. A big thank you to Kathryn Frattarola from the AFSP for all of her help to organize fund disbursal from Generosity.com.
I will update this post when the funds are confirmed from my bank and out of it.
Update: October 26, 2017
Funds have left my account and en route to AFSP via PayPal eCheck.
Update: November 6, 2017
Funds have been cleared for one week now. I received a letter in the mail from AFSP CEO with a handwritten thank you. Thank you to all who helped me make this possible.